Welcome to the Freshmen Academy!
Class of 2024 : Summer Reading Expectations
What will you read?
That is your decision. We have provided links to recommended books from high school students and teachers across the country to help you with your decision. However, you don't have to choose from this list. You can choose any book. This summer, we want you to read things that interest you; to explore careers, people, places, topics and ideas you've wondered about; to have a great adventure.
How much should I read and when?
Read a minimum of two books of your choice before you return in the fall. The first full day back, you will be asked to submit the chart that is on the back of this letter.
Then, in your 9th grade Language Arts class you will complete some sort of evaluation. This could be in the form of a book talk, a one-pager, or a small project about your reading. These are generally related to characters, conflicts, plot, and lessons learned. If you have any questions, please contact Secondary Literacy Coordinator, Gretchen Bajorek, at bajoreg@dearbornschools.org.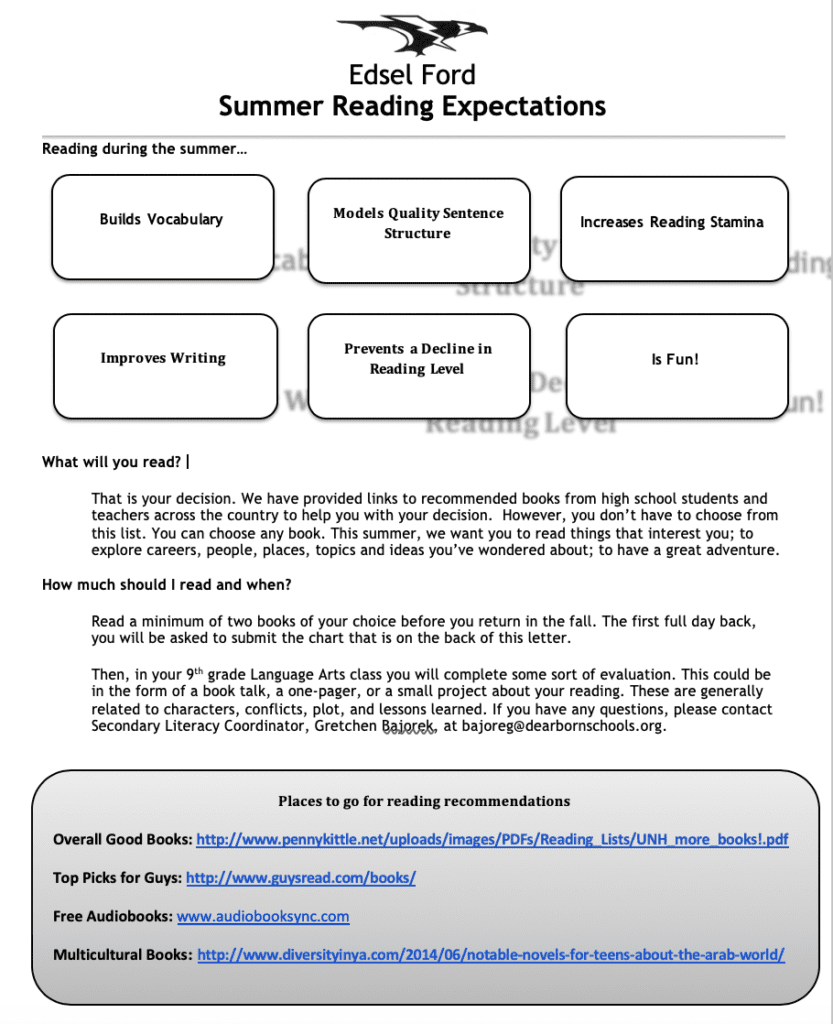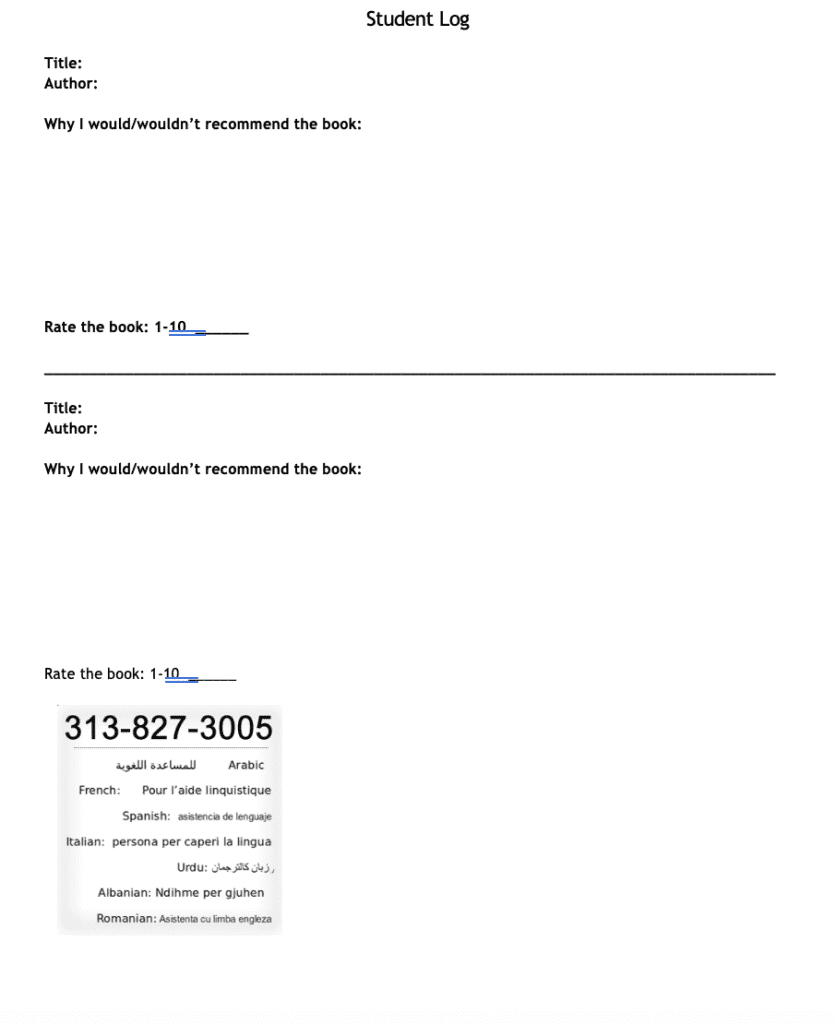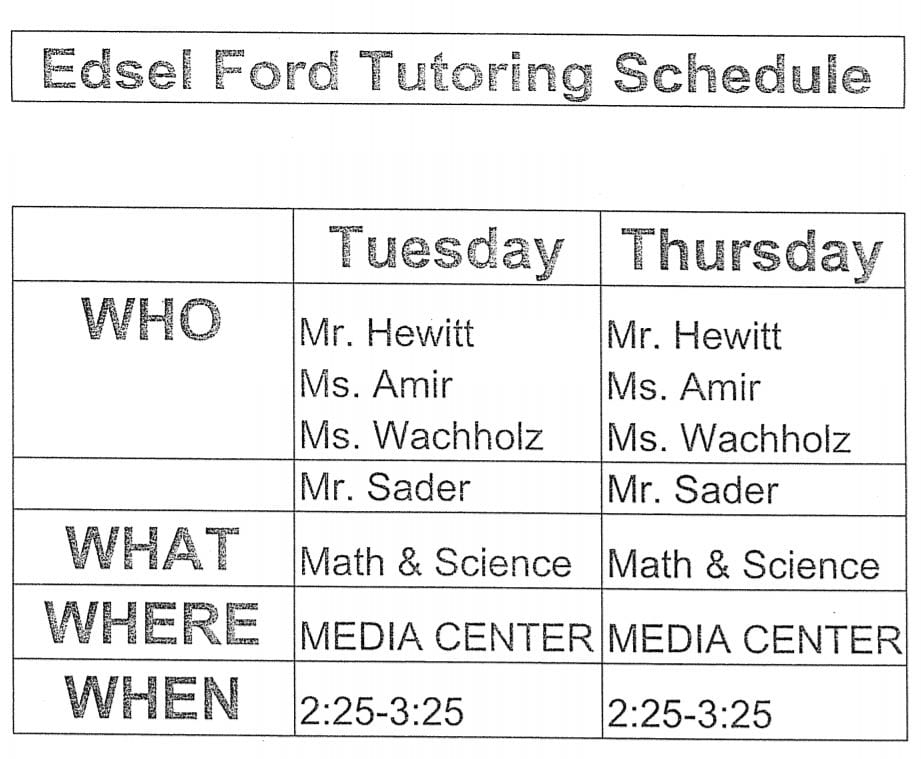 EDSEL FORD TUTORING
We typically offer after school tutoring on Tuesdays & Thursdays from 2:25-3:25 pm in the Media Center. Students will need to sign up in advance with their teacher to be able to attend tutoring.