Edsel Ford High School Family,
Please help us in congratulating one of our amazing students!
Edsel Ford High School senior Fatima Abdulrahman was recognized in June with a Governor's Service Award from the Michigan Community Service Commission. She was the winner in a poster contest to encourage volunteering and was honored along with 40 winners in different categories during a June 5 ceremony in East Lansing. The winners included individuals, businesses and nonprofit organizations selected for their commitment to volunteerism, service or philanthropy.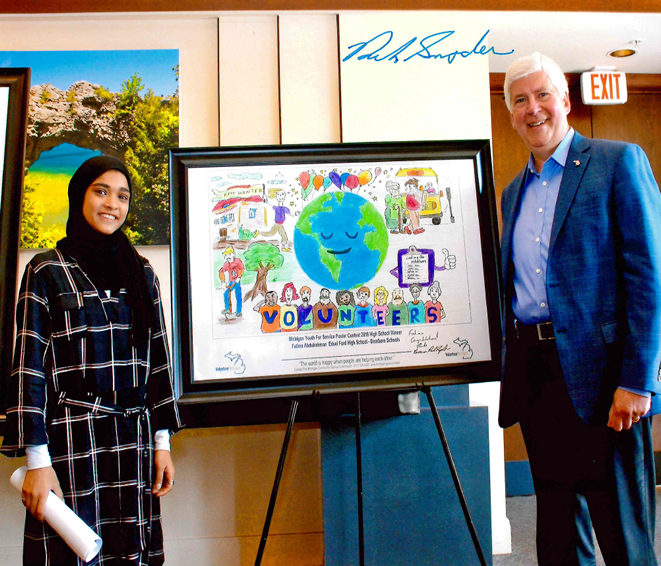 MI Community Service Commision