The Final Exam Schedule for June of 2018 is shown in the image below.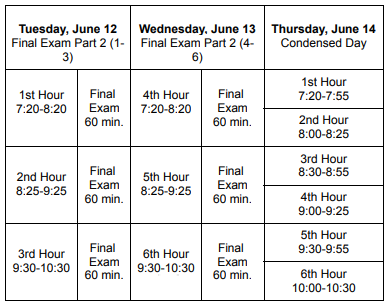 Monday, June 11th is a regular day of school but teachers may use this class period to start the final exam if it is expected to take longer than an hour to complete.
Students will be notified by each teacher when their final exam will start.